EIT Lab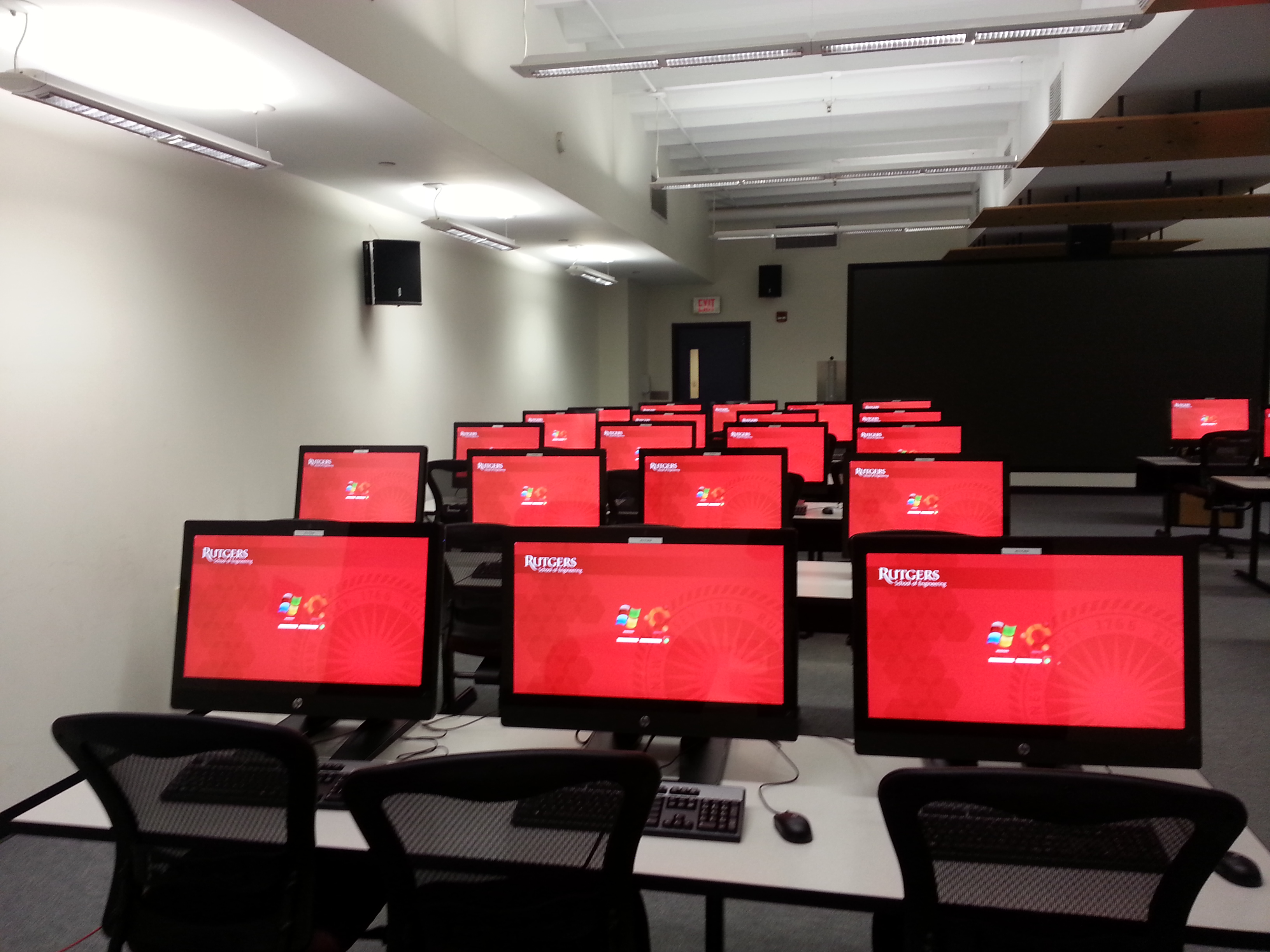 The Engineering Information Technology (EIT) Lab is located in D110 in the Engineering building. EIT Lab consists of 50 dual-OS workstations that are equipped with Linux and Windows operating systems and are depolyed using unique virtualization technology built in-house.
Instructors are able to multicast their computer for instruction to all lab machines via an implementation of H.264-encoded ffmpeg streaming of their desktop that is made available to all 50 lab computers simultaneously in real time.
© 2011 Rutgers, The State University of New Jersey - This site is XHTML 1.0 valid
.