DSV Lab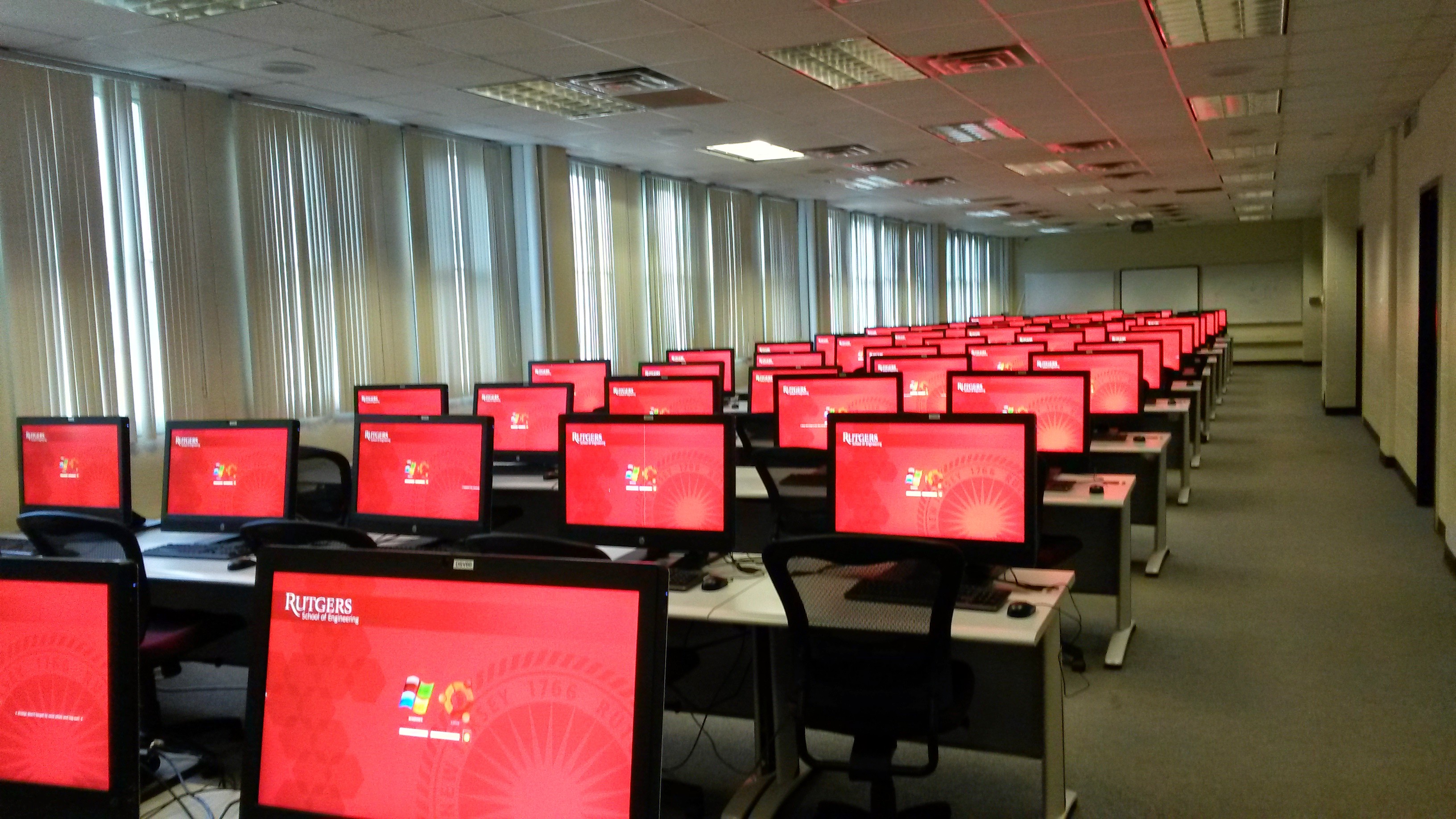 The DSV lab was built new for the 1999/2000 school year. It consists of 60 custom configured high end computers that help simulate and run CAD applications. The machines are connected to the servers via 1Gigabit ethernet.
All 60 computers are state-of-the-art HP Z1s, equipped with both Linux and Windows operating systems deployed using unique virtualization technology built in-house.
Instructors are able to multicast their computer for instruction to all lab machines via an implementation of H.264-encoded ffmpeg stream of their desktop that is made available to all 60 lab computers simultaneously in real time.
© 2011 Rutgers, The State University of New Jersey - This site is XHTML 1.0 valid
.